Quick Alarm Plus

An Alarm that rings at intervals selected by you. Place the widget on desktop, pick a pre-defined interval and alarms at the moment you specified.
* vibrates even if the phone is muted
* adds dismiss button after alarm is set
* fix UI inconsistency issue
usage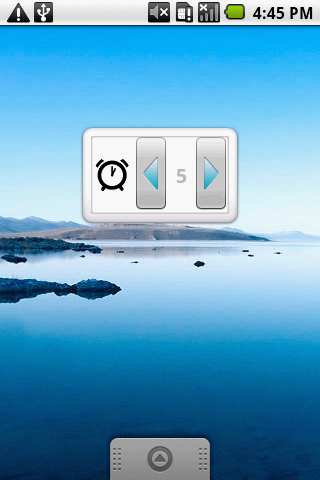 place the widget on your desktop and select time, press set alarm (

) to set alarm at selected interval. A message stating the alarm is set will be shown.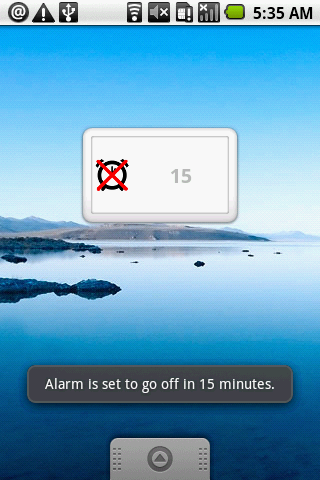 When alarm is set, press unset alarm (

) to cancel the alarm. A message saying the alarm is cancelled will be shown.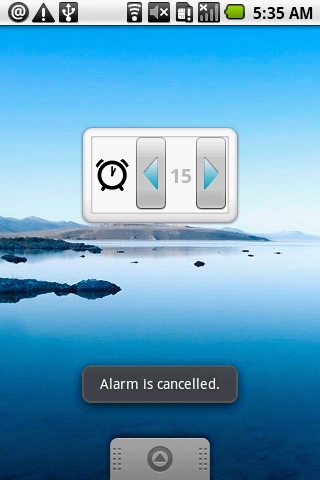 Clicking on the number or clicking the Quick Alarm icon will bring up the interval selection dialog. You can select intervals here as well.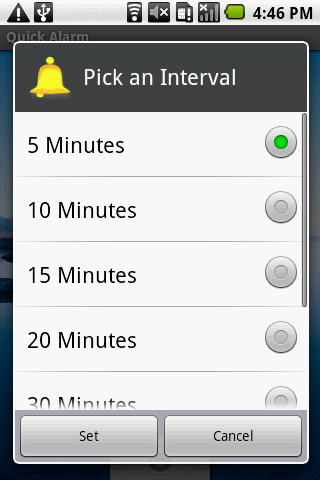 When an alarm is set, a dismiss button is also shown so you can disable the alarm.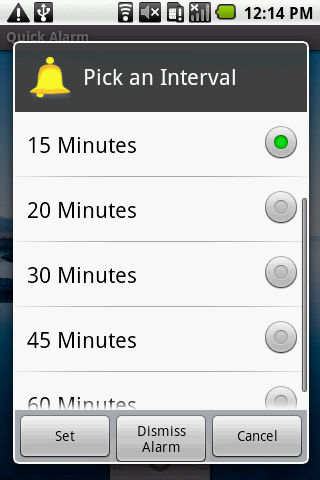 Known Issues:
When counting down, add another widget to desktop will not and the newly added widget will not have the same state as the original widget.
If you cannot find the ap on the market, maybe you are in a country that doesn't support paid-apps on android market. You can still use the link below to purchase this app.